Privacy Policy and Disclaimer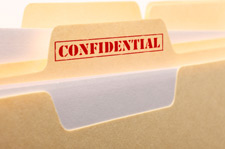 Web Privacy Information
Information collected about how people access and use this site is used only in the aggregate to analyse it as a whole. This information measures the number of visitors to the various sections of our site and helps us make our site more useful to visitors. Unless specifically stated otherwise, no personal information will be collected about you.
When inquiries are emailed to us, we store the question and the email address information so that we can respond electronically. Unless otherwise required by Legislation, we do not disclose publicly who sends questions or comments to our website. We will not store information that will allow us to personally identify you when you visit our site, unless you choose to provide such information to us.
Your use of our site implies acceptance of the terms of our privacy policy.
Disclaimer
With respect to documents available from this website, neither Perth Men's Health or any of its employees makes any warranty, express or implied, including the warranties of merchantability and fitness for a particular purpose, or assumes any legal liability or responsibility for the accuracy, completeness, or usefulness of any information, apparatus, product, or process disclosed, or represents that its use would not infringe privately owned rights.
We take measures to protect our website but there is no guarantee that the Perth Men's Health website will be free of infection by viruses or any other contaminating or destructive properties. The user accepts sole responsibility and risk associated with the use and results of Perth Men's Health website materials, irrespective of the purpose to which such use or results are applied.
---